Meet Laurie and Regina
Laurie's Story:
She loves to travel….  She once took her kids on a trip all over Brazil all by herself!
Laurie Wetzstein: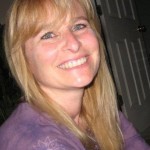 Founder
Massage Therapist,
Customer Support
Meet Laurie on Facebook 
Hi there! My name is Laurie.  I love being a massage therapist because of my wonderful clients.  I am also the mother of four fantastic kids, and grandmother of three adorable cuties. I live in Boca Raton, FL.
Laurie is a naturally gifted and successful massage therapist because she has a heart for serving others and seems to feel their needs. Always the optimist and adventurer, who traveled all over Brazil as a single mom with 4 kids!  Laurie sees life as a bowl full of goodies to choose from.  She has huge energy to dream, build and encourage others.  She's a great business partner, with a positive, "go for it!" attitude.  Regina
Regina's Story:
She's Laurie's  sister who lives in Monterey, TN.  She would LOVE LOOOOVE  to move to Boca Raton!!
Regina Walker:

Founder
Internet Marketer,
Technical Support
Meet Regina on Facebook
Hi I'm Regina,

If you need help with your Directory Listing or Community Timeline, Group or Forum, please contact me!  I like to know about these things so I can get the site running smoothly.  Just please be patient 🙂  I like everyone to be happy.  That's what makes me happy!  What else about me….  I'm the mother of 8 amazing children… mostly all grown up now…. and have one adorable grandson.  I enjoy playing tennis, going to live concerts and going to the beach!!!!!!
Regina is amazing! I don't just say that because she is my big sister, I say it because she is self-taught in the computer business. When life gave her lemons, she learned web site building! I have never seen someone so dedicated to seeing something through.  She has searched for every way possible to benefit all the hard working members of this site, from our therapists to our sales people to our affiliates and even to our competitors! Regina truly has a heart of gold and I'm proud and lucky to have her as a sister.   Laurie Wetzstein, LMT
  Thank you Laurie!  Gina